Scalable Cloud based SaaS Augmented Reality Content Creation Platform for Your Brand
Get Started
Contact us
What is ROAR AR
Augmented Reality Content Management platform that overlays real world objects with digitally immersive information. With ROAR you can augment real world with videos, sound, 2d and 3d graphic models, animations, gamification and much more.
Why ROAR AR
ROAR is built to enable the creation of AR for small and large enterprise in a simple automated way.
Increased revenue from users
Reduced operational costs
Improving your customer retention
Use Cases
ROAR for Retail and Brands
Create innovative, immersive digital Augmented Reality content cost efficiently.
Scale digital AR content using ROAR and engage your consumers in a more innovative way
Build many AR experiences and publish multiple times across different platforms and channels without relying on technical skills
Track the user engagement analytics to derive valuable insights for your business
Create AR
Create AR Content and Experience in just 3 Steps within 3 minutes
1. Create
Create and Edit the Marker (image) to Augment
2. Publish
Publish ROAR - Simply Publish the AR experience across all the platforms - iOS, Android and Web
3. View
View ROAR - Use ROAR Scanner to view the AR experience
Create AR Now
ROAR Types
Image Markers
Use AR-markers to create visual cues which will trigger the display of the augmented digital information.
Leverage normal images or small objects and train so that they can be recognized later in the camera stream.
Support both Android and IOS
Create AR marker once and change digital AR content multiple times.
Try for free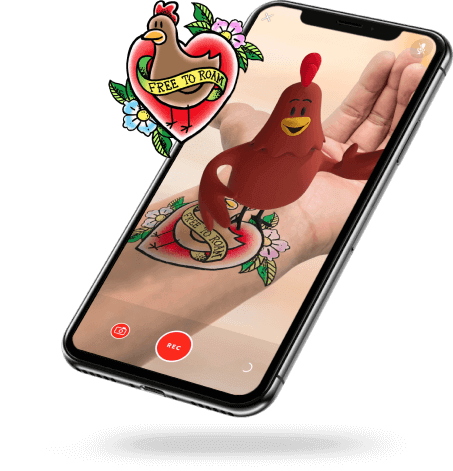 ROAR by the Numbers
20 +
White Label Customers
38,239
ROAR Experiences created
Subscribe to our newsletters
Sign-up to get news, updates and special offers